Cygnus, genus swans, are birds of the family Anatidae. Swans are revered in Hinduism, and are compared to saintly persons whose chief characteristic is to be in the world without getting attached to it, just as a swan's feather does not get wet although it is in water. The Sanskrit word for swan is hamsa or hansa, and the "Raja Hansa" or the Royal Swan is the vehicle of Goddess Saraswati, and symbolises the "Sattwa Guna" or purity par excellence. The swan if offered a mixture of milk and water, is said to be able to drink the milk alone. Therefore Goddess Saraswati the goddess of knowledge is seen riding the swan because the swan thus symbolizes "Viveka" i.e. prudence and discrimination between the good and the bad or between the eternal and the transient. This is taken as a great quality.

It is mentioned several times in the Vedic literature, and persons who have attained great spiritual capabilities are sometimes called Paramahamsa ("Great Swan") on account of their spiritual grace and ability to travel between various spiritual worlds. In the Vedas, swans are said to reside in the summer on Lake Mansarovar and migrate to Indian lakes for the winter. They're believed to possess some powers such as the ability to eat pearls.
News Panorma
Get Acknowledge with the latest updates and activities through official school's news letter Shiksha Srajan
Browse Articles
kinder zone
Read
‍
Thank you! Your submission has been received!
Oops! Something went wrong while submitting the form.
Testimonials
Cygnus has always been an inspiration for my child. Efforts made by school for happiness of students are really appreciable. Greenery of school refresh my child's mind every minute.Cygnus always tried the best to find hidden talent of child we just hope that tradition of 100% result remain constantly progressive as usual.  -
Rajesh kumar & (10th)
Contact Us
Cygnus High World School
Shahabad - Saha Road,
Vill.- Shergarh, Shahabad (Ambala), Pin Code-133001
Mail us -
[email protected]
call us-
7027781133, 9991360044, 7027740205
?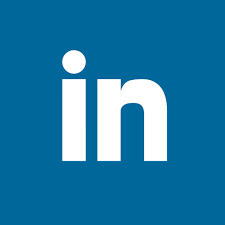 Copyright @ Cygnus High School . All rights reserved.